Italian Women in the Kitchen: The Greatest Female Italian Chefs
Cooking is a necessary part of life. Every human must eat to live, and that food must be cooked by someone. But that doesn't diminish the fact that cooking is an art form. The culinary arts are based on a marriage of science and the creative senses.
According to old-school gender norms, a woman's place is in the kitchen. At least, as it pertains to the domestic world. But when it comes to professional culinary arts, men have typically claimed that stage. There are, nevertheless, women in restaurants that prove that men do not have the sole title to professional culinary arts. Let's take a moment to explore the accomplishments of the great female Italian chefs.
Nadia Santini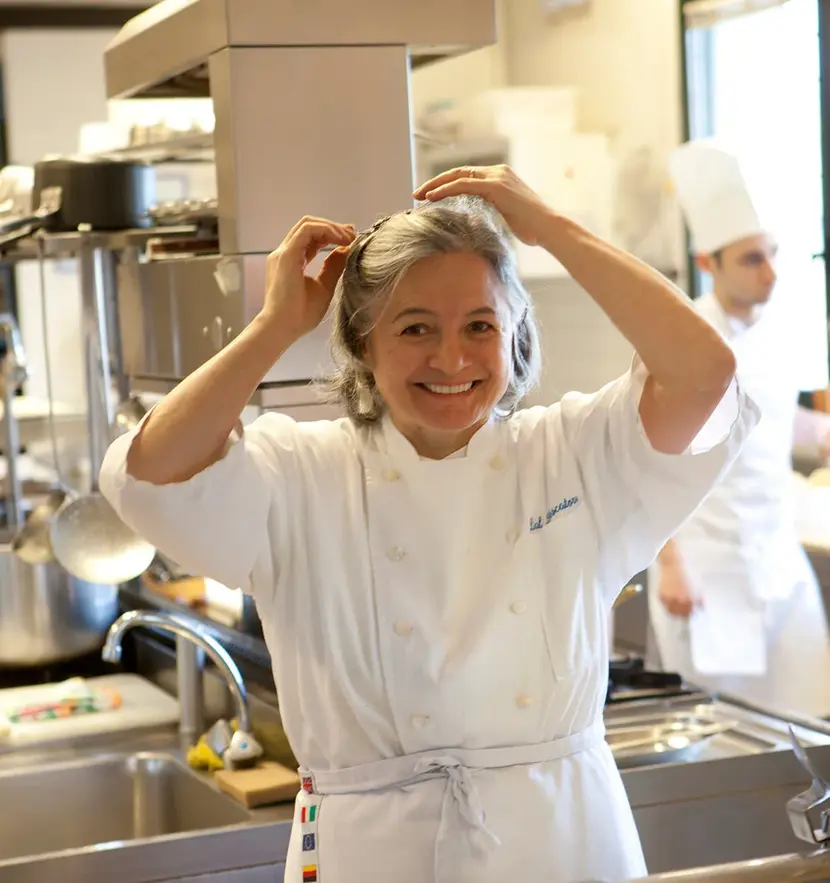 Nadia Santini was born in 1953 and later married a man in 1974. Why is a chef's marriage important to her career story? Because her new husband, is family, and their family restaurant, inspired Santini to learn to cook and manage a high-quality restaurant. Dal Pescatore, her husband's family restaurant, used to be a simple, rustic place to eat in Canneto sull'Oglio, Lombardy. Wanting to get more involved in the family business, Santini and her husband started brainstorming ideas for improving the restaurant. This included redesigning to give it a more open, welcoming environment, as well as stressing top-notch customer service. Santini also stepped into the kitchen to learn some of the finer arts of cooking beyond what her mother had taught her in her youth. Chef Santini learned the culinary arts from the matriarchs of her husband's family in Dal Pescatore. She specializes in northern Italian cuisine with an influence from her beloved memories of vacations in France. Over time, the consistently high quality service and food being offered at Dal Pescatore after Santini and her husband took over earned the restaurant a name, and eventually a Michelin star. In fact, Dal Pescatore, with Nadia Santini in the kitchen, has held 3 Michelin stars since 1996. More importantly, however, is the fact that Chef Nadia Santini is the first Italian woman in history to hold the prestige of 3 stars. Restaurant Magazine even awarded her the title of "Woman's Best Female Chef" in 2013.
Luisa Marelli Valazza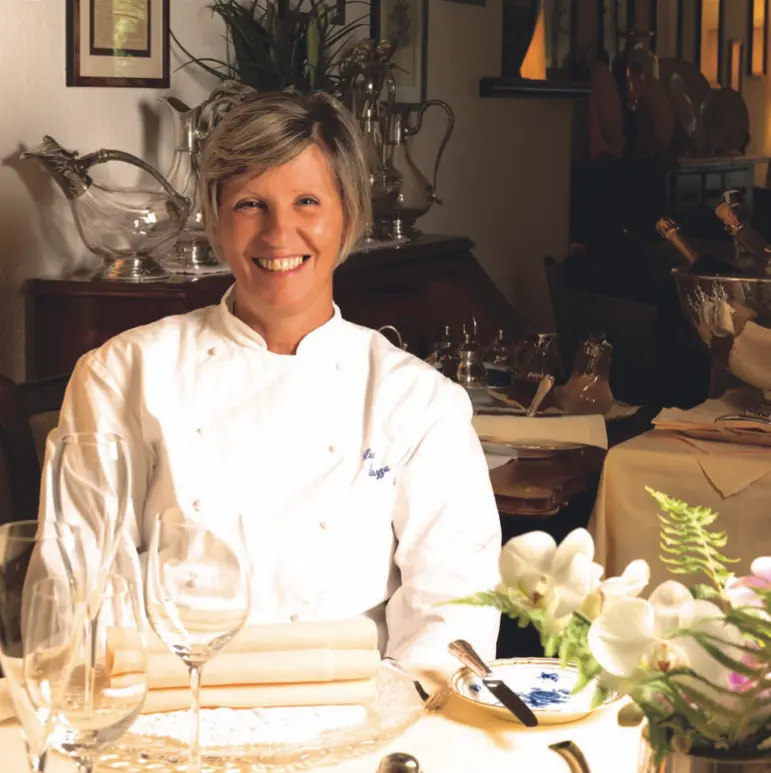 While Chef Nadia Santini may have been the first Italian woman to earn her restaurant 3 Michelin stars, she isn't the only. In fact, there are two more women who have since accomplished this feat. Luisa Marelli Valazza being one of them. In 1981, Valazza began working in the kitchens at Al Sorriso, and only one year later received her first Michelin star. Surprisingly, none of the knowledge that earned her a star was learned at a fancy cooking school. Valazza is genuinely self-taught. The previous chef at Al Sorriso quit with no one to replace the job. So, out of desperation and necessity, Luisa Marelli Valazza stepped in and taught herself. Due to its location in Piedmont, Al Sorriso understandably serves Piedmontese cuisine. Chef Valazza also brought in a touch of Swiss and French flair after religiously studying cookbooks by famous Swiss and French chefs soon after taking over the open chef position at her restaurant.
Giada De Laurentiis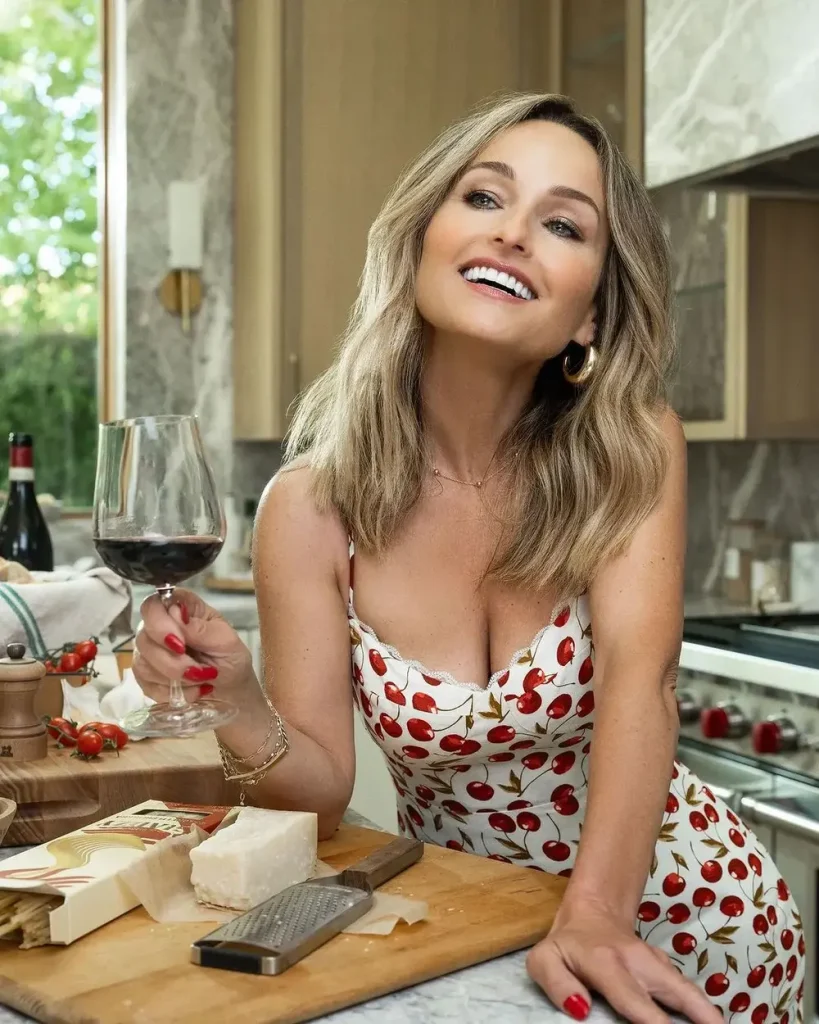 Giada De Laurentiis is an internationally renowned name, but she is most well-known among Americans and Italians. She was born in Rome in 1970 before moving to the United States at only seven years of age. Italian cuisine for an American audience has become her specialty. Like most Italian children, Giada learned to cook by watching and helping her family members – namely, her grandpa. Later, Giada went on to study at Le Cordon Bleu in Paris. Now, Giada has three restaurants: two in Las Vegas, GIADA and Pronto by Giada; and one in Baltimore, GDL Italian. There are 10 Italian recipe books published in Giada's name featuring her own recipes. She also has starred or guest-starred in many cooking shows on television, including Everyday Italian, Behind the Bash, and Giada in Paradise.
Fun Fact: Because of her natural, model-like beauty, Giada's first cooking show on television received a lot of criticism from viewers because it looked as though the network had hired a model to pretend to be a chef.
Cristina Bowerman
Cristina Bowerman studied many majors before she finally settled on the culinary arts. Born in Apuglia, the Italian chef studied languages and law in Austin, Texas. Then, she changed majors to graphic design. Finally, she changed majors once more and transferred to the University of Texas to study culinary arts. After graduation, she continued on to study at Le Cordon Bleu in Paris. Having been born in Italy, studied undergrad in the United States, and studied the finest culinary arts in France, Bowerman understandably has a very multicultural approach to food.
She also loves to experiment with science and the new innovations it can bring to the art of cooking. In 2006, Bowerman began working in Rome for a restaurant called Glass Hostaria. The restaurant was, admittedly, struggling, during the first few years.
However, only four years later, Bowerman successfully earned a Michelin star in 2010. After the award, Chef Bowerman went on to open Romeo Chef and Baker, and then Guilietta Pizzeria immediately next door.
Antonia Klugmann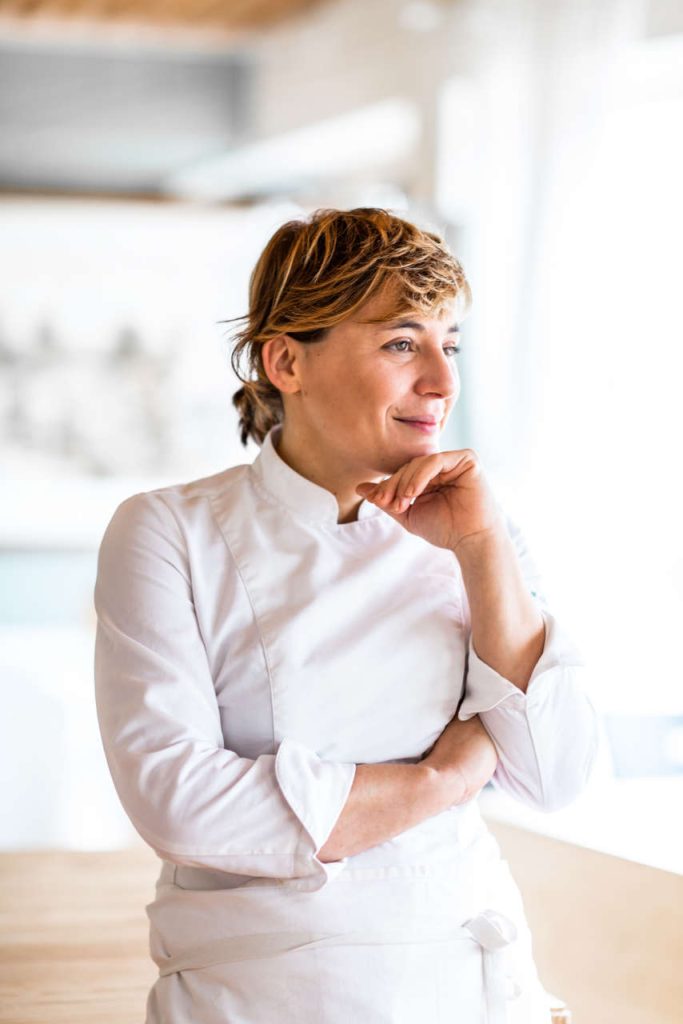 Antonia Klumann was born in Trieste, Italy, in 1979. Trieste is a city on the far eastern border, next to the country of Slovenia. After studying law in Milan, Klugmann eventually quit school after only three years to get into the culinary arts. Antonia started from the very bottom of the ranking, working as an apprentice at various restaurants in northern Italy. At the very young age of only 27, in the year 2006, Klugmann embarked upon an adventure of entrepreneurship: opening her first restaurant. It was at this restaurant that Chef Klugmann gained a reputation for exciting cuisine and smart business-dealings. But this wasn't the end goal. Klugmann had an even bigger adventure in mind. In 2014, Chef Klugmann opened a second restaurant: this one located near her homeland, along the Judrio river, near the Slovenian border, and nestled amongst rolling vineyards. L'Argine a Vencò is her latest accomplishment, having turned an old 17th century mill into a Michelin-star winning restaurant. Here, Chef Klugmann serves dishes based on the Italian and Slovenian cultures from the restaurant's surroundings, as well as Jewish-Italian cusine from the Chef's very own heritage. To add to her list of accomplishments, Antonia Klugmann has also been declared the "Best Female Chef of the Year" in both 2011 and 2016, and also appeared as a guest judge on Masterchef Italy on television.
Valeria Piccini
Valeria Piccini was born in the Tuscan city of Montemerano. She is the daughter of farmers, which has influenced her views on what it means for produce to be "fresh". This is where she learned to appreciate high quality food. Valeria learned the art of cooking, however, from her husband's mother. Her husband
Maurizio's parents opened the family restaurant, Da Caino, in 171; then, in 1986, Valeria and Maurizio took over the business. Valeria was only 26 years old. She busied herself in the kitchen while her husband concerns himself with the wine in the restaurant. Valeria makes a point of serving farm-fresh ingredients, often coming from her own family's garden. Only five years later, in 1991, Valeria earned her first Michelin star. Her success in the kitchen cannot be credited to fine teachers at fancy cooking schools; in fact, her only teachers were the members of her family. At the time Da Caino got its second Michelin star, there were 5 women in the kitchen and not a single one of them professionally trained in the culinary arts.
Viviana Varese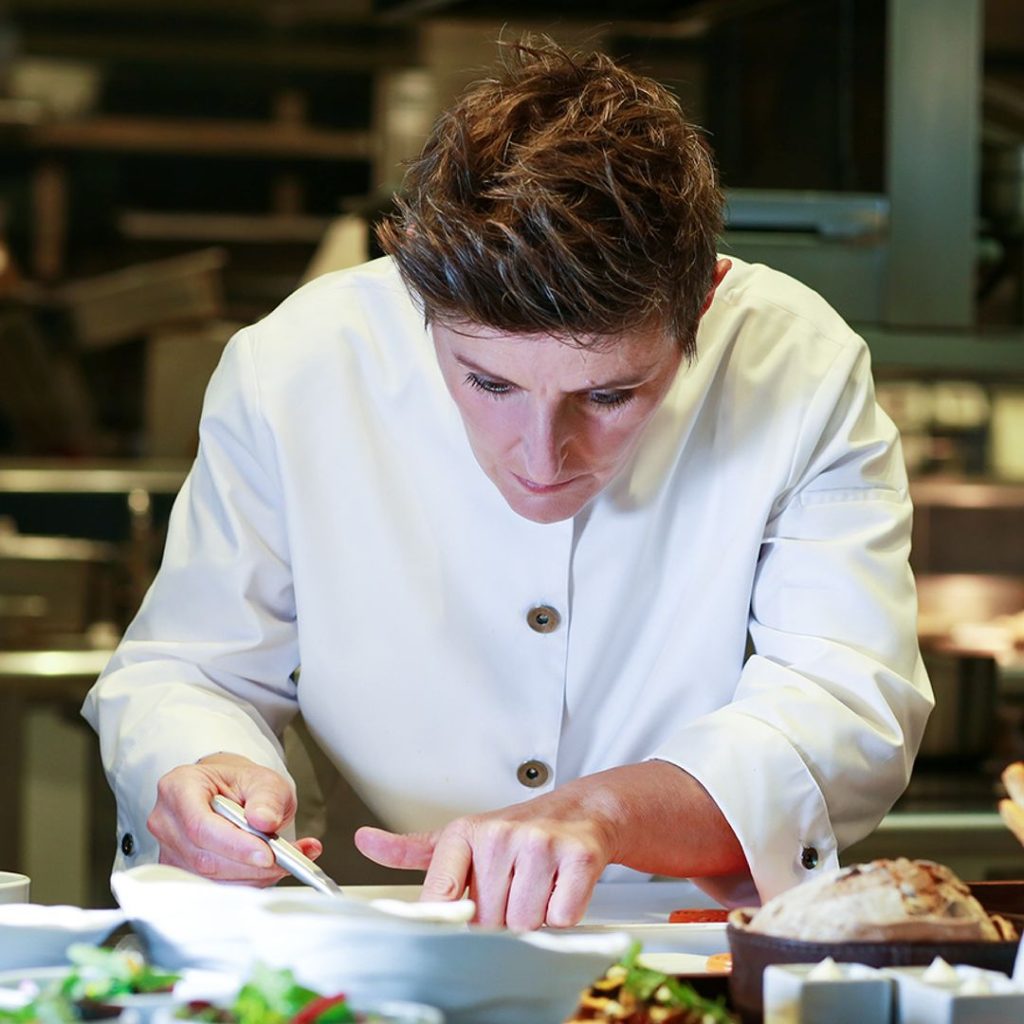 Viviana Varese was raised in a family-owned fish restaurant. It should come as no surprise that seafood is her cooking specialty. But cooking was not always Varese's professional goal. In fact, she actually started out studying to be a teacher before, at the age of 21, she decided to return to restaurants. She opened her first restaurant, Il Girasole, in 1991. Then, with Sandra Ciciriello, she teamed up to open Alice in Milan. It was Alice that brought Varese fame and status. Her success with Alice earned Chef Viviana Varese a Michelin star. In 2019, the restaurant Alice changed its name into something more fitting for a celebrity chef: ViVa Viviana Varese. Currently, she has three restaurants bearing her "ViVa" signature.