10 Best Restaurants in Arezzo, Italy
Arezzo, rich in history and culture, is also a fertile and generous land that gives typical and genuine products to taste. The cuisine of Arezzo is a journey through time, full of aromas and flavors that use simple but excellent local raw materials.
Foods you Must try in Arezzo.

We start with appetizers such as Casentino ham, Monte San Savino porchetta, the famous black crostini (slices of Tuscan bread with caper sauce, veal, chicken, spleen and anchovies), accompanied by Vin Santo, and again crostini with kale, made with slices of toasted bread and sprinkled with delicate Tuscan extra virgin olive oil.
The first courses, then, are tasty and succulent: potato tortelli, stuffed with red potatoes and Tuscan bacon; pasta "maccheroni con l'ocio" (large squares of fresh pasta served with goose or duck sauce); bringoli with tomato sauce; spaghetti from Anghiari seasoned with a little meat and mushrooms, or hare sauce; tagliatelle with rabbit sauce (traditional country dish with the right balance of meat, tomato and vegetables). And then, chickpea soup with tagliolini and "acquacotta," one of the oldest Tuscan recipes: a vegetable broth with fried onion, tomato, and beaten eggs, often with the addition of porcini mushrooms and served with slices of toasted bread.
However, the second courses are the most important dishes of Arezzo cuisine, substantial, with a full-bodied taste, almost always based on meat, to be accompanied by generous glasses of Chianti wine. The famous Chianina steak, a typical Valdichiana beef, will surprise you with its size, softness and flavour, also excellent in the variant with anchovy (a typical Valdarno sauce made from capers, anchovies and oil). But the most local and historic dish is the "scottiglia", still cooked with the recipe handed down from the Middle Ages which includes a mix of meats: beef, chicken, guinea fowl, rabbit, pigeon, sautéed duck and lamb, with the addition of pepper, lemon and red wine!
Also typical are the "fegatini," pieces of pork liver with herbs, wild fennel, and bay leaf, served with a side of chard, or the "grifi," lean parts of the snout of the Chianina veal browned in the pan. Also worth tasting is the rabbit in porchetta, stuffed with bacon, potatoes, garlic, sage, rosemary, and wild fennel and cooked in the oven; the sausages; the turnip greens, and the "farinata," a corn polenta prepared with celery, carrot, and beans. There is never a shortage of mushrooms and truffles on request; for tasters to taste the "abbucciato" cheese, pecorino with a strong flavor to be combined with honey, and the famous Vin Santo.
Even the desserts are special, such as the "baldino", a local version of the Tuscan "castagnaccio" (cake made with chestnut flour); the gattó from Arezzo, a delicious log dipped in alchermes and the sweet rice fritters.
Now let's see some of the best restaurants in Arezzo:
Best Restaurants in Arezzo
Teorema del gusto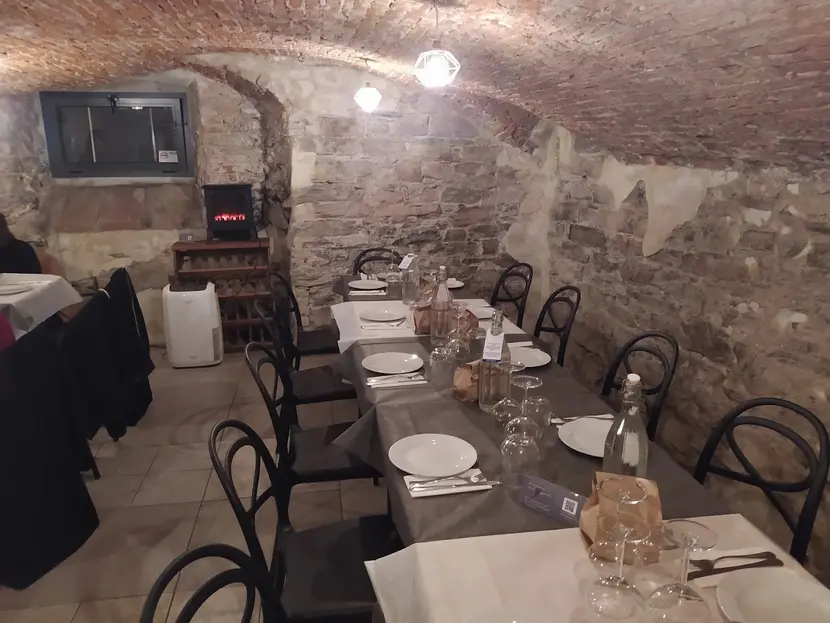 The restaurant is located in the city centre, open from Tuesday to Saturday for both lunch and dinner, Sunday for lunch only. The restaurant, with a very characteristic and evocative setting, offers specialties of traditional cuisine, where fresh pasta reigns supreme (casarecci with duck ragù; pici porcini and truffle; aglione and pici). Large selection of wines.
Antica Fonte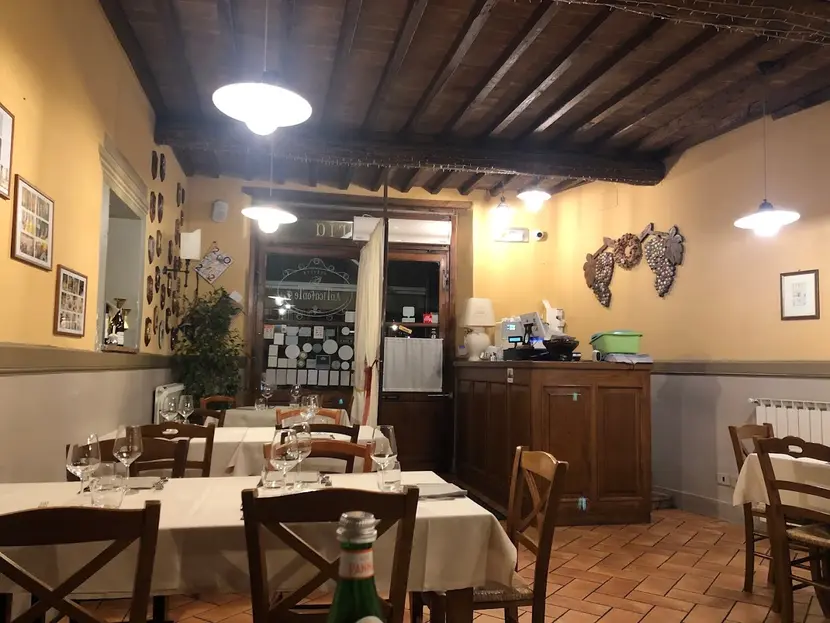 At the Antica Fonte, it is possible to taste the specialties of both the traditional cuisine (black liver crostini in Arezzo style; lamprey in green sauce; excellent cured meats; homemade pasta; potato tortelli; ravioli; pappardelle; pici and gnocchi which are seasoned with Chianina meat sauces; duck; aglione; pan-fried or stuffed rabbit in porchetta; cod with onions; "scamarrita" with Valdichiana apples) and historical-Renaissance cuisine ("peposo alla fornacina"; stew in Chianti wine; truffled guinea fowl).
Antica Osteria l'Agania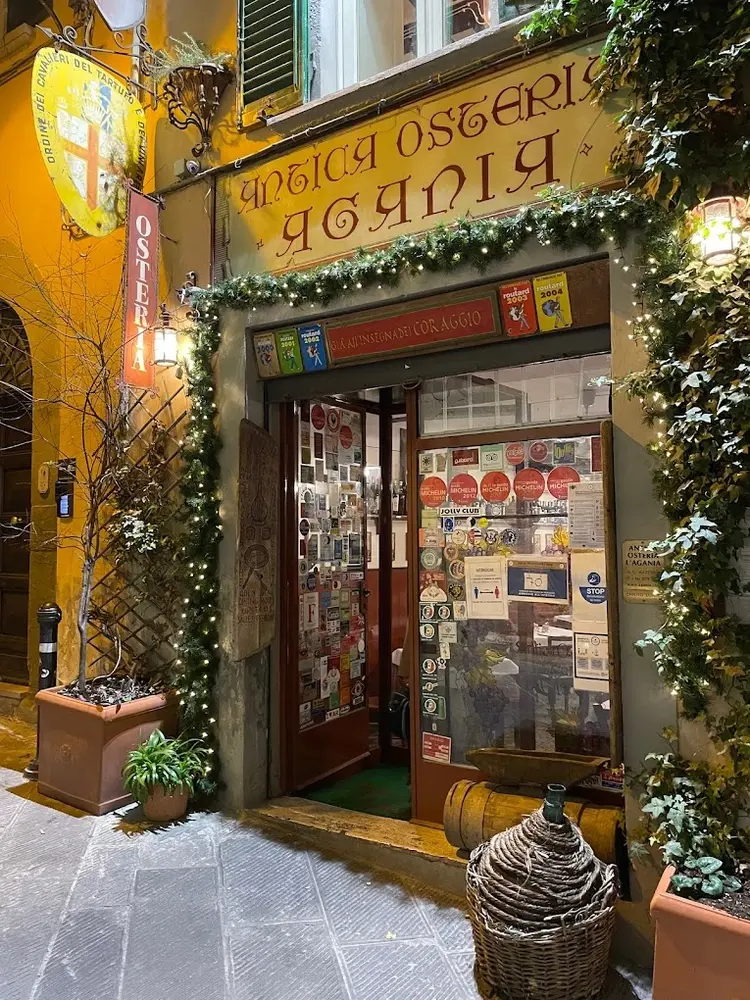 The rustic but welcoming restaurant boasts a tradition spanning four generations and offers specialties of home cooking. The menu includes mushrooms and truffles from the Tuscan hills; steak and fillet of veal reared in Val di Chiana; pork; home-grown game, and strictly home-made desserts. Wine offerings are also excellent.
Via Giuseppe Mazzini, 10 – Arezzo
Trattoria Cavour 42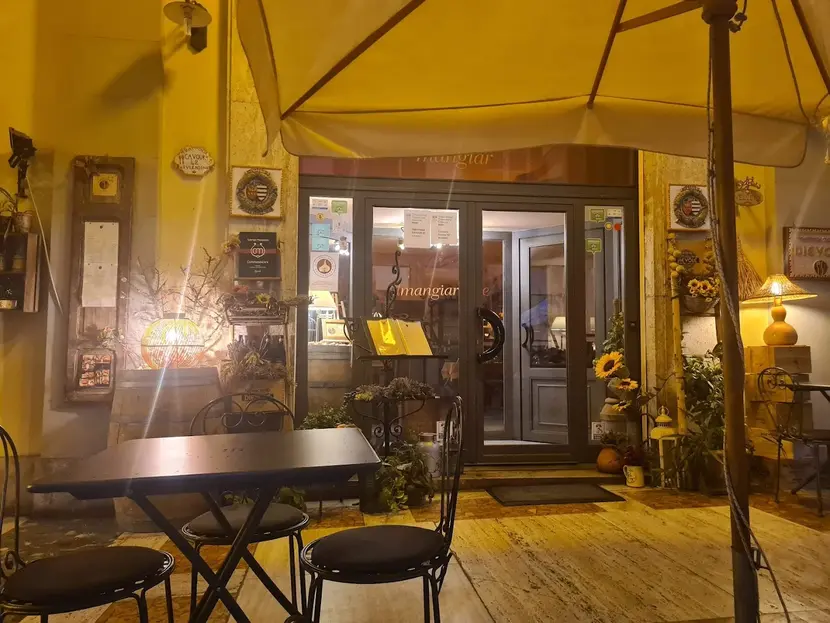 The restaurant is in the city center and offers an elegant but simple atmosphere, combining tradition and modernity. The menu, which includes genuine dishes with decisive and rustic flavors made with local and genuine products, allows you to taste specialties of Tuscan cuisine (Florentine-style tripe; sliced meat and other meat-based dishes; mushrooms and specialties from the hinterland; typical cheeses and cured meats).
Via Camillo Benso Conte di Cavour, 42 – Arezzo
Osteria Da Giovanna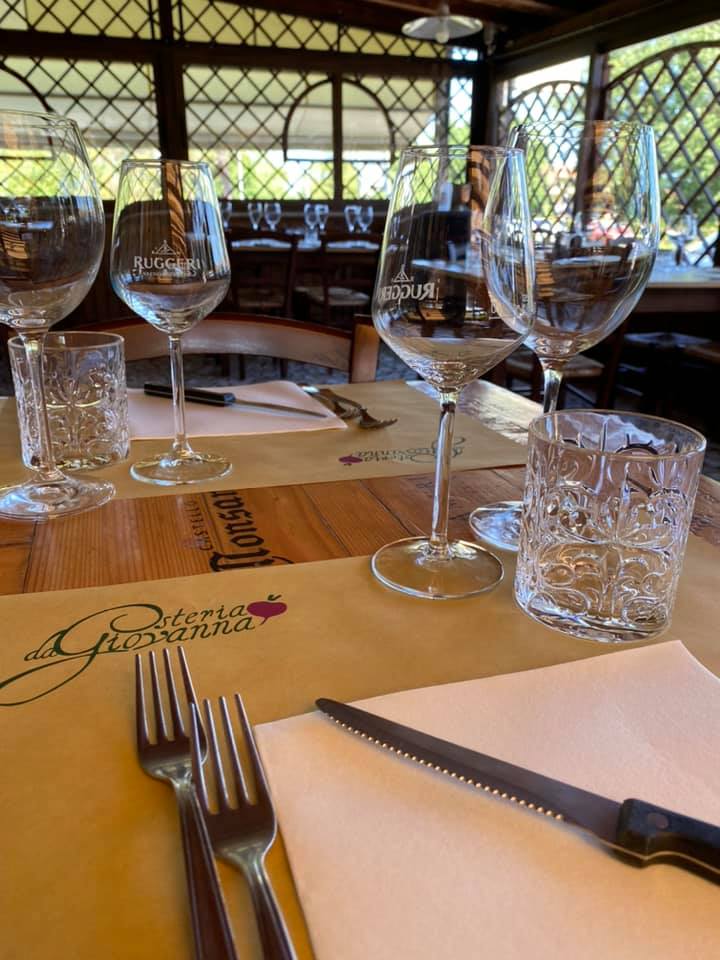 At Osteria Da Giovanna, times are like they used to be: the pasta is handmade, and the raw material is sought to give the dish the natural flavor typical of the food that composes it. The dishes are all freshly prepared, with fresh ingredients and possibly from local suppliers. Then there is a vast choice of wines, stories of territories, and winemakers that can best express the traditional Tuscan cuisine.
Le Chiavi d'Oro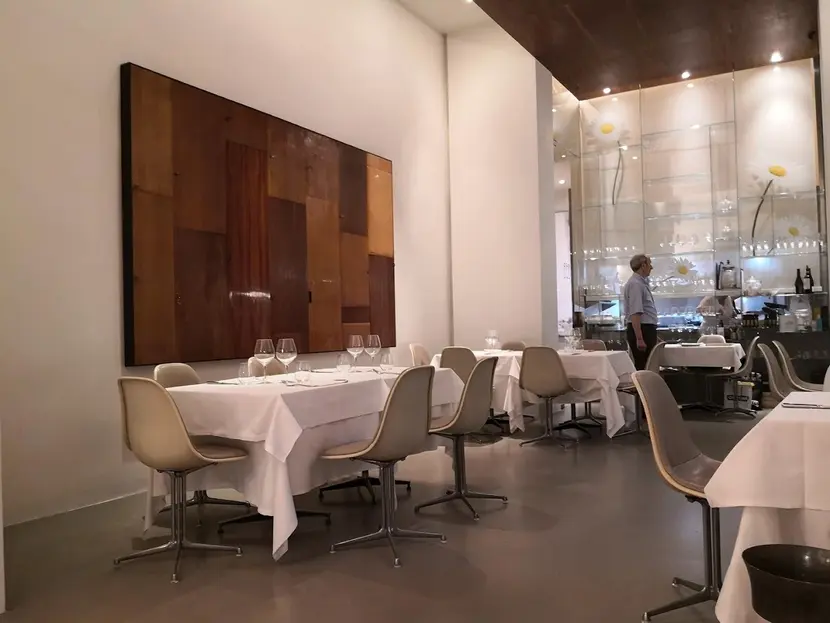 The "Chiavi d'Oro" restaurant embodies tradition, innovation and taste, in a refined and welcoming environment. It is located in the historic center of Arezzo and its menu ranges from land to sea: cod croquettes with smoked scamorza cheese; potato and leek gravy; tagliatelle with duck ragout; artichokes and cuttlefish ink; Cuttlefish ink spaghetti with turnip tops.
There is also a wide range of main courses, for example, guinea fowl in foil with chard and foie gras; tuna with goulash sauce. The restaurant, housed in an old and historic bookshop, retains great charm.
Piazza S. Francesco, 7 – Arezzo
Buca di San Francesco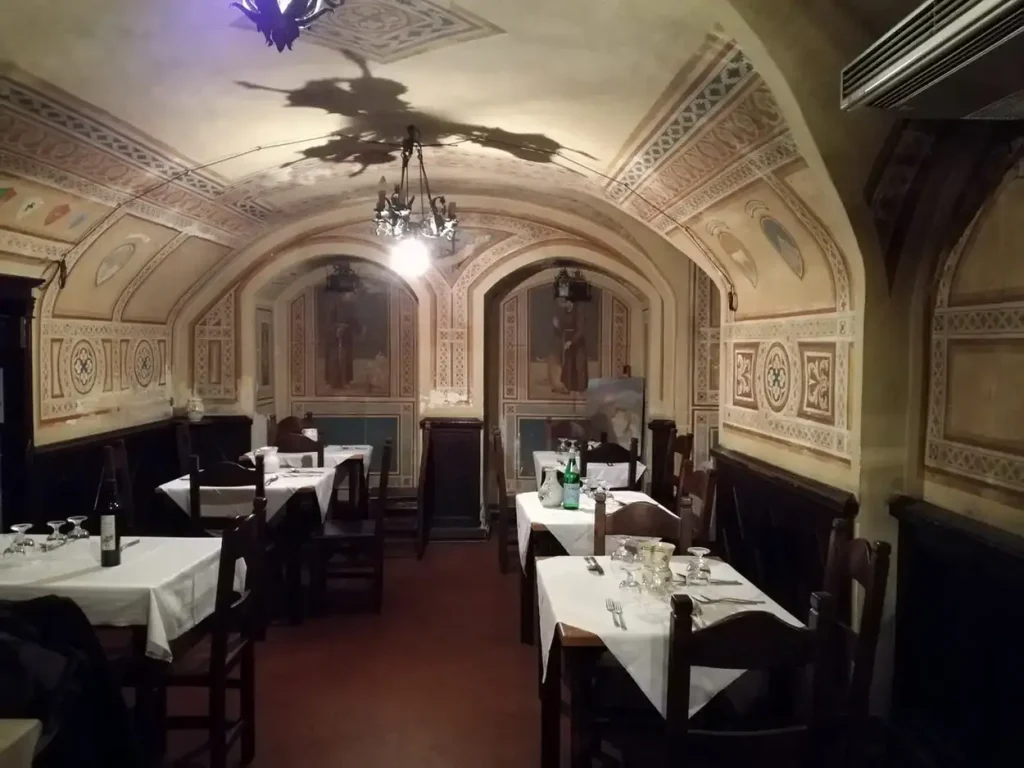 The Buca di San Francesco restaurant is an elegant environment, with an ancient floor and frescoed walls. The cuisine is typical of Tuscany, with savory and tasty dishes. Try the Casentino ham; the typical Tuscan Finocchiona; Panzanella in Arezzo style; homemade Bringoli with "briciole"; the lemon "Piccatina" with panzanella; the rabbit with Vin Santo. The Buca di San Francesco restaurant, located in the center of Arezzo, also has a rich wine cellar with a careful selection of Tuscan labels.
Lo Zafferano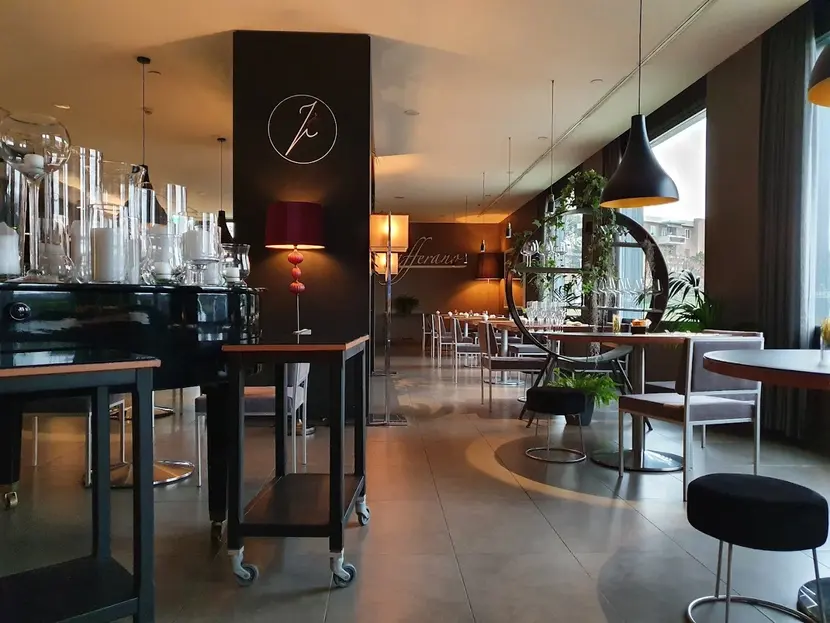 The "Lo Zafferano" restaurant is located inside the AC Hotel—elegant, eclectic, and contemporary cuisine with a strong appeal to internationality. The menu of Lo Zafferano offers both meat and fish, but it is, above all, the fish-based dishes that take the lion's share.
The menu follows the seasons and offers special dishes the chef's inspiration dictated, such as golden scallops in hemp seeds or guinea fowl meat in a citrus crust and crunchy olives.
I Marinati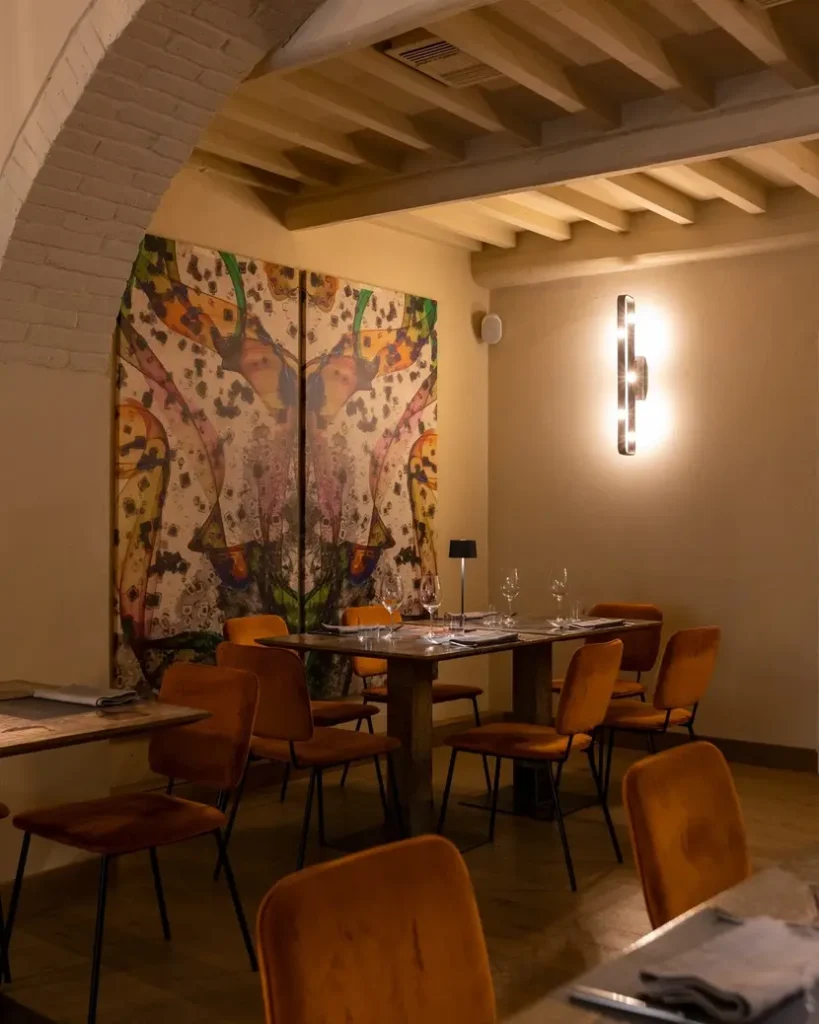 If you pass through the center of Arezzo, a stop at the I Marinati is a must—a refined environment composed of modern elements set perfectly in a Renaissance context. Here the chef, who boasts years of culinary experience, offers cult dishes such as Hand-pulled pici, garlic, anchovy and tarallo drippings; Tagliatella with white duck ragout; Sliced fried veal with anchovies; Fried seafood and vegetables in tempura and many more.
Miseria e Nobiltà
The Miseria e Nobiltà restaurant, located in the heart of the city's historic center in a side street of Piazza Grande, is an elegant and evocative period setting, created inside a beautiful medieval building. The cuisine is traditional but revisited, made of excellent raw materials and with carefully prepared and reinterpreted recipes of Italian gastronomy. To try: fresh grilled cheese tometta in speck with cherry tomato, rocket and balsamic vinegar; bronze-drawn fusilli with zucchini sauce, saffron and cherry tomato; fondue with black truffle flakes and toasted bread; sliced Chianina beef with Himalayan pink salt; duck breast with green pepper sauce and aubergine chips.